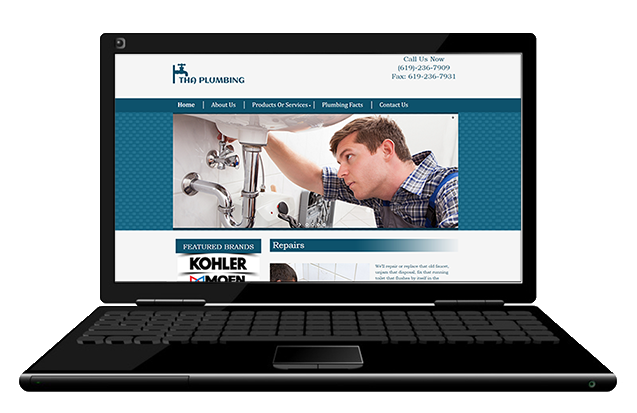 Websites for Plumbing Companies!  Get Your Plumbing Company Website
Designed to Your Specifications!
Plumbing Company Website Design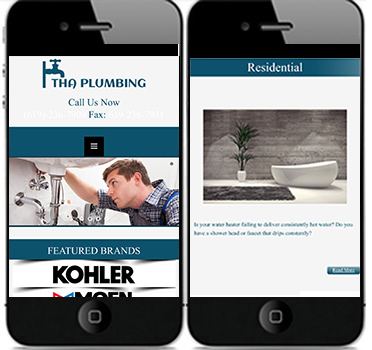 Representing your plumbing company well online is important.    The cliche "You never get a second chance to make a first impression" is true.  Who wants to use a company that looks unprofessional? That's why we offer plumbing company website design.  We not only make your plumbing company look outstanding on the web, we help you bring focus to the things important to your customers.  Even providing information like letting your potential customers know if you offer 24 Hr Emergency Service  or that you work with and install the brands of their choice is important.  Many plumbing companies offer some level of remodeling services so we also include a project gallery with your website design. We have designed thousands of websites for companies! When you do plumbing company website design you need to project ability and trust.  That's what our website designs do for you.  We create interactive, full screen, mobile friendly (responsive) websites that encourage prospective clients to call or fill out a form to contact you! All our websites allow you to easily add administer and update your website like you're working in Microsoft Word. Every one of our websites are constructed to be fully responsive and your brand will stand out on every device.  Our websites for plumbing companies are available for every level too.  Whether you're a large company looking to enhance your brand or image, or a small or local company just looking to showcase your work you'll want to have us design your plumbing website! See what's included below!
Full Screen Websites – See Sample!
Project Photo Galleries
Image Slider or Video!
Immediate Response Contact Form Included!
Social Media Sharing Incorporated
Clean Presentation of your work!
Need a Domain Name?
We've got Domains! Get a Domain Name for your business for just $15.00!
Hosting
Purchase a Custom Construction Website with Us and get a Year of Hosting Free!
Website Maintenance
All custom website design comes with monthly maintenance service. Ask us what we do for you!
Our Websites for Plumbing Companies
We've designed over 8,000 websites for plumbing companies, handymen, repair specialists, and many other businesses.  We create custom websites for plumbing companies all the time. If you don't see something you like in our samples let us know because each site is different and we'll create a completely custom website just for you!