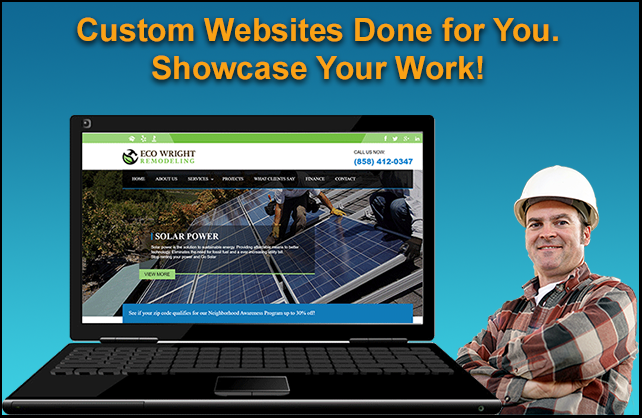 Websites for Construction Companies!  Get Your Construction Company Website
Designed to Your Specifications!Get a Quote!
Construction Company Website Design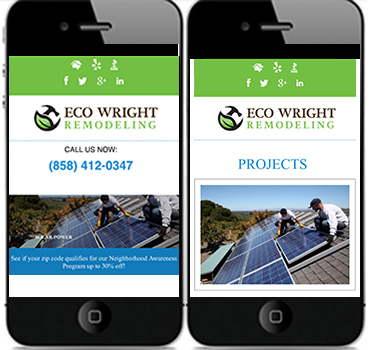 Your construction company needs a bold and impressive website.   You need to describe the services you offer and display your work so that it impresses your potential clients. We have designed thousands of websites for construction companies! When you do construction company website design you need to project ability and trust.  That's what we do. We create impressive, full screen, mobile friendly websites which include descriptions of the services you offer, galleries of your projects, and incentives for prospective clients to call or fill out a form to contact you! All our websites allow you to easily add your finished projects to a photo gallery so you can continue to update and showcase your work. Every one of our websites are constructed to be fully responsive and your work will stand out on every device.  Our websites for construction companies are available for every level too.  Whether you're a large company looking for a powerful look and feel, or a small or mid-size company or even a local company just looking to show case your work you'll want to have us design your construction website! See what's included below!
Full Screen Image Background – See Sample!
Service Box Feature! – See Sample!
Photo Galleries
Image Slider or Video!
Contact Form Included!
Social Media Sharing Incorporated
Clean Presentation of your work!
Need a Domain Name?
We've got Domains! Get a Domain Name for your business for just $15.00!
Hosting
Purchase a Custom Construction Website with Us and get a Year of Hosting Free!
Website Maintenance
All custom website design comes with monthly maintenance service. Ask us what we do for you!
Our Websites for Construction Companies
We've designed over 8,000 websites for construction companies, handymen, repair specialists, and tons of other businesses.  We create custom websites for construction companies all the time. If you don't see something you like in our portfolio let us know because each site is different and we'll create a completely custom website just for you!