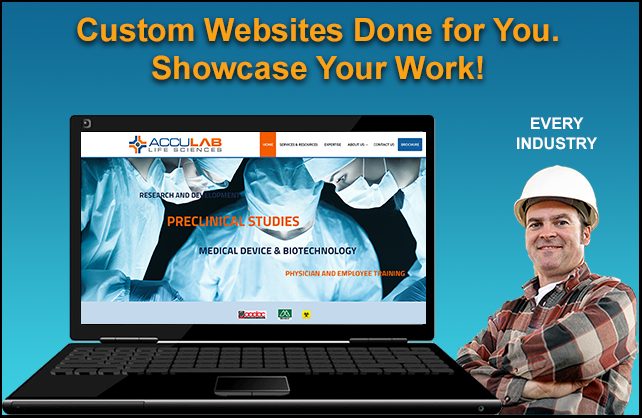 Limited Time Discount 50% OFF!
Free Year of Webhosting Included!

CALL NOW
Call in Code: YELP50
Reduced Rates, Limited Time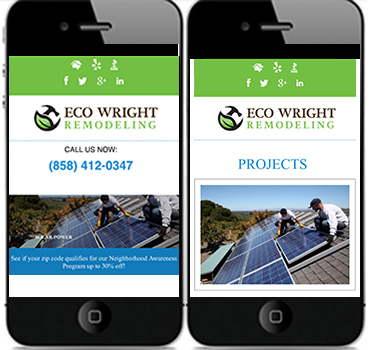 For a limited time we're giving you 50% OFF our Web Design Setup fees. We've serviced pretty much every industry with web services for years. We know the challenges you face. Now, Covid has created additional problems for a lot of businesses so we're here to support in the way we can.
Whether you're starting a business, putting up your first website, or need to update your existing site we can help.
That's why we're providing you with a discounted rate on getting your website designed. We have the experience you need to create, convert, and maintain your website. Whether you're a construction company, a doctor's office, accounting firm, or any other business, we've helped companies in your industry establish professional branding and websites. Our website services include fully responsive display so no matter what device a potential customer uses, your website looks great!
Full Screen Image Background – See Sample!
Service Box Feature! – See Sample!
Photo Galleries
Image Slider or Video!
Contact Form Included!
Social Media Sharing Incorporated
Clean Presentation of your work!
Need a Domain Name?
Need Domains! Get a Business Domain Name for just $19.00!
Hosting
Purchase a Custom Website with Us and get a Year of Hosting Free!
Website Maintenance
Your website design comes with monthly maintenance service included. Ask us what we do for you!
Websites for Every Industry!
Our experience covers over 8,000 websites for construction companies, handymen, repair specialists, doctors, lawyers, and tons of other businesses. We create custom websites for companies all the time. If you don't see something you like in our portfolio let us know because each site is different and we'll create a completely custom website just for you!