"What sets you apart"? We get this question a lot. Here's the #1 answer…
We Care. Our staff aren't just salespeople looking to take

your money. We don't just throw you some number or agree to everything you say when we talk about your website.
We Consult. We Advise. We Do.
Every business is different. Your business will differ from others in your industry by services offered, coverage area, and more. We consult with you to determine those items important to setting your business apart and helping you get the client! We're in for the long term with all our clients.
Other reasons we're great!
Accredited BBB Company!
Affordable Rates!
Professional Creative!
Unlimited Revisions!
Advertising & SEO Pros!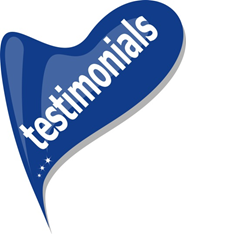 Quality Work = Satisfaction
See what our customers say! Our primary goals in creating your website are to help you increase your sales and client base, advise you on best practices for usability (how people interact with websites) and provide you with exactly the creative you feel best represents your company. That's why we Consult with you and provide Unlimited Iterations while designing your website. You're involved in the process which ensures you get exactly what you want!
Rieva Lesonsky (Small Biz Daily) – Thank you so much for your work. You guys are amazing!
Maurice Reed ( JobNatter) – Your attention to detail is awesome. You did a great job on my site!
Sharon Franco (Pups & Pets) – The website is great. Thanks Mark!
Start Today! Call (877) 629-3374!