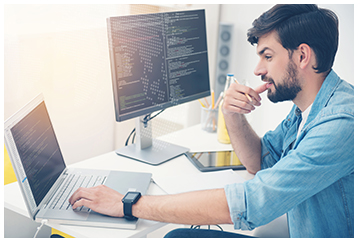 Web Developer Position
We are currently looking to hire for a Part Time Full Stack Developer. This is a remote position and we are open to both agencies and individuals.
Candidates will need to meet all of the following criteria:
PHP
Javascript
CSS
HTML(5)
Python
CURL
WordPress
Magento
Shopify
MySQL
Plugin Development
SOAP, REST, OAuth, other
Node.js
Angular
jQuery
Hours and Description:
We are looking to fill this position at approximately 20 hours per week.
This position pays at a rate of $900 US/month and requires use of time tracking software, online chat availability, and ticketing assignments. Duties will include some light design work, coding for application integrations, website development, hack identification and resolution, plugin development and many other requirements as per request. WebsiteService4All is a San Diego based web services company since 2011 serving clients across the United States. If you are interested in this position please fill out our contact form and we will reach out to you.