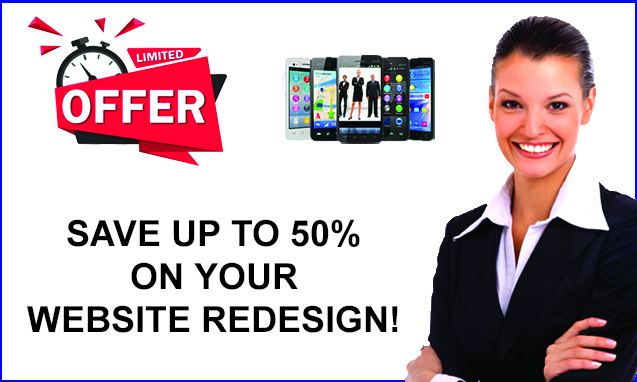 Save Big on Website Redesign!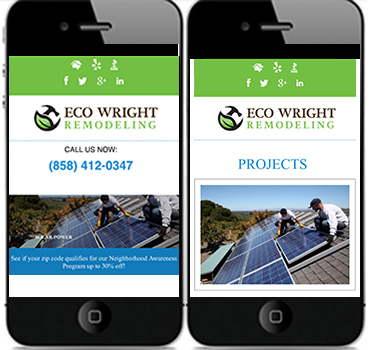 It's almost 2022! Can you believe it? and we're all ready to leave last year behind us… so redesign your website with a Big Savings!
Save up to 50% on all brochure website designs for a limited time
or…
Save up to 25% on redesigning your Ecommerce site!
But remember… this only lasts until January 15, 2022! So Call Today!
If you have an older website we'll redesign it and make it look great, work great, and make sure it represents your business perfectly! We're not kidding!
A Fully customized website with HUGE SAVINGS.
We create impressive, full screen, mobile friendly websites which include descriptions of the services you offer, galleries of your projects, and incentives for prospective clients to call or fill out a form to contact you!
All of our websites allow you to easily add your finished projects to a photo gallery so you can continue to update and showcase your work. Every one of our websites are constructed to be fully responsive and your work will stand out on every device. Our websites are for available for every industry and are available for every level too. Whether you're a large company looking for a powerful look and feel, or a small or mid-size company or even a local company just looking to show case your work you'll want to have us design your construction website! See what's included below!
Full Screen Image Background – See Sample!
Service Box Feature! – See Sample!
Photo Galleries
Image Slider or Video!
Contact Form Included!
Social Media Sharing Incorporated
Clean Presentation of your work!
We're Doing this for Just a Limited Time
Take advantage of this Limited Time Promotion quickly because it will be gone soon. And remember, we've designed over 8,000 websites for medical services, construction companies, dry cleaners, business brokers, and tons of other businesses. We create custom websites for different companies all the time. If you don't see something you like in our portfolio let us know because each site is different and we'll create a completely custom website just for you!