Getting help for your website is easy. Whether you're a new or existing customer we're here to help!
Hours: M-F 6 AM – 8 PM Sat-Sun 9 AM – 5 PM
GROW YOUR BUSINESS!
We can help you grow and get your product and services in front of people looking for what you offer! Locally or Nationally!
Rank in Google, Bing, Yahoo, etc
Be found on map searches locally
Target local Customers
Pay Per Click Campaigns available
Directory Placements
Email Marketing
Get tracking and results
With our Advertising services you'll get more than noticed, you'll get customers. We'll go over a strategy up front and update you along the way. Ask us what we've done for other companies.
Take advantage of our experience!
WEBSITE & THEME HELP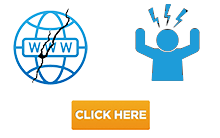 Whether you're an existing customer or ready to be one we can help you on your Website, WordPress Theme, and much more!
Web Design Creation / Repair
Hacked Website
Theme Modifications
Custom Programming
Feature Additions
Broken Websites
Errors
We work with just about every platform from WordPress to Joomla, Drupal to Magento, Shopify, WooCommerce and more. If you've got a hosted website then we can help you with just about whatever you need.
Let's discuss what you need done.